SpaceOps NZ is a wholly-owned subsidiary of Great South, Southland Regional Development Agency and is responsible for business development, labour market services, tourism, and local major events.
We are the implementing agency on the New Zealand side under the 2007 Arrangement between the European Space Agency and the Government of New Zealand.
Space Operations New Zealand Board
Ian Collier
Among other governance roles, Ian is the Chairman of Great South, Southland Regional Development Agency Ltd, which established NZ Functional Foods Ltd. He was previously regional affairs manager for Air New Zealand, where he was awarded an ICON award for exhibiting outstanding personal and professional leadership qualities. His career has been one of sustained high performance in senior management positions across industries from telecommunications and retail to aviation, tourism and logistics.
(two further Board members to be announced)
Space Operations New Zealand CEO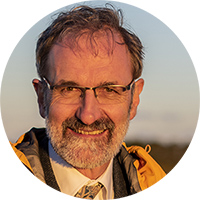 Robin McNeill, Chief Executive Officer
Robin heads Space Operations New Zealand. He has designed and built ground stations in Antarctica, Tokelau and in Southland, NZ. Prior to joining Space Operations New Zealand he worked in Great South (formerly Venture Southland), New Zealand Post Office, Telecom New Zealand and the International Telecommunications Union (ITU). He co-founded Thermocell, a start-up thermodynamics research and development company, and managed it through to sale in 2010.
Robin has an honours degree in Electrical & Electronic Engineering from the University of Canterbury, and is a member of American Institute of Aeronautics and Astronautics, senior member of Institute of Electrical and Electronic Engineers and Fellow of Engineering New Zealand. He was presented the Rabone Award for Engineering Excellence in 2016 and was appointed Member of the New Zealand Order of Merit in 2017.


Work for us
Join our Invercargill team
Invercargill has three national parks, four nearby ski-fields and an outdoors culture that can't be beaten. The tourist mecca of Queenstown is just up the road, and there are daily direct flights to Auckland, Christchurch and Wellington. There is a vibrant arts and culture community, and the schools are as good as the best to be found anywhere else in New Zealand.
Vacancies: We don't have any openings at the moment, but feel free to send us your CV if you are interested in joining us and have 1-3 years' engineering experience working with radio frequency systems.